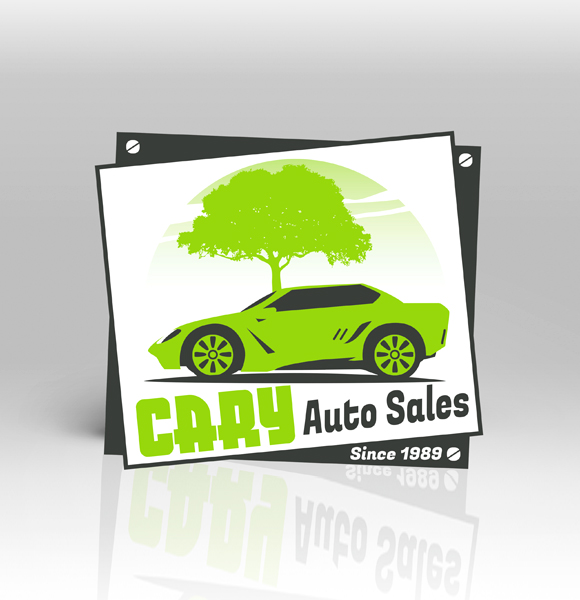 Logo
We create a professional logo to match your business services.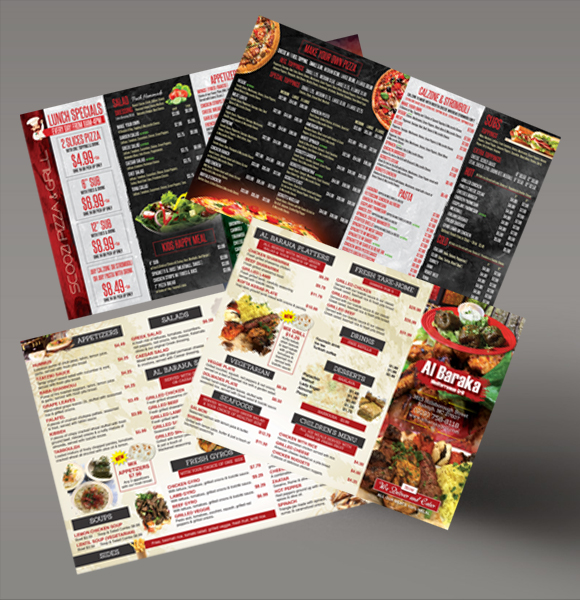 Menu
Design your menu with your own photos or similar high-quality stock photos matching your logo colors and fonts with great design to look like a big franchise.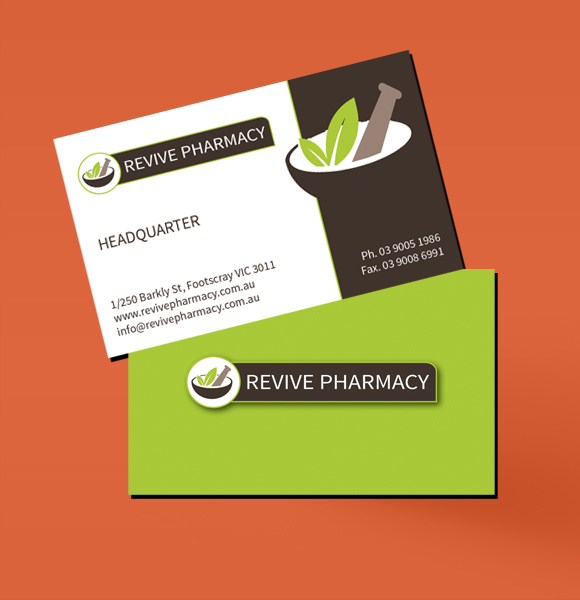 Cards
Custom design of any type of cards with matching colors and fonts to your logo.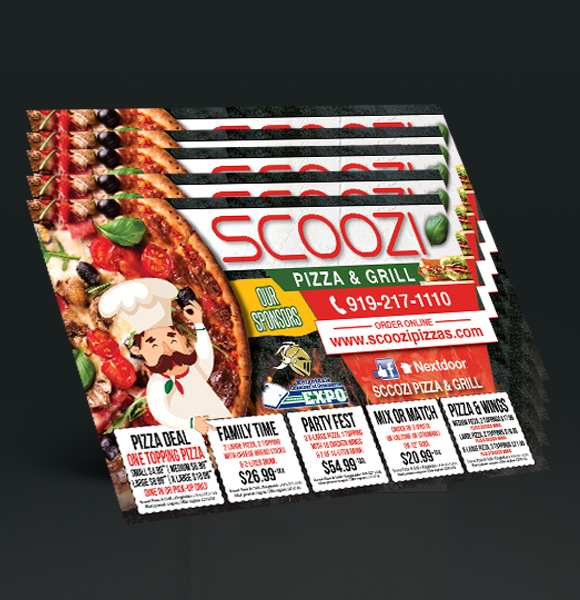 Flyers
Let your customers know about your business with beautiful flyer-design include your specials offers.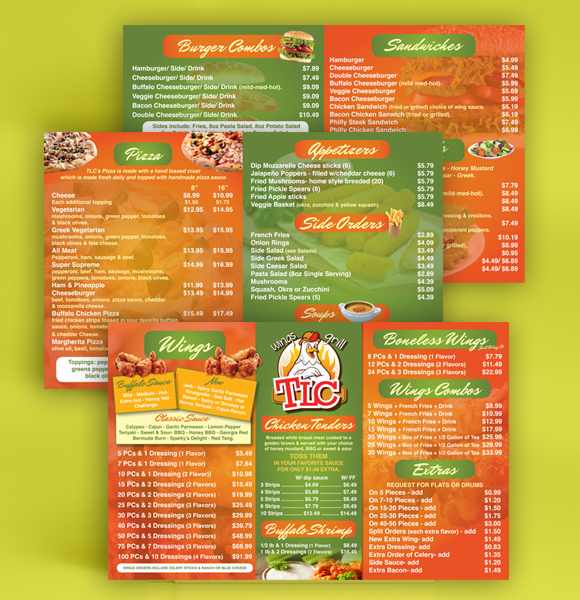 Boards
Design your menu on large-format size with available cost match your idea.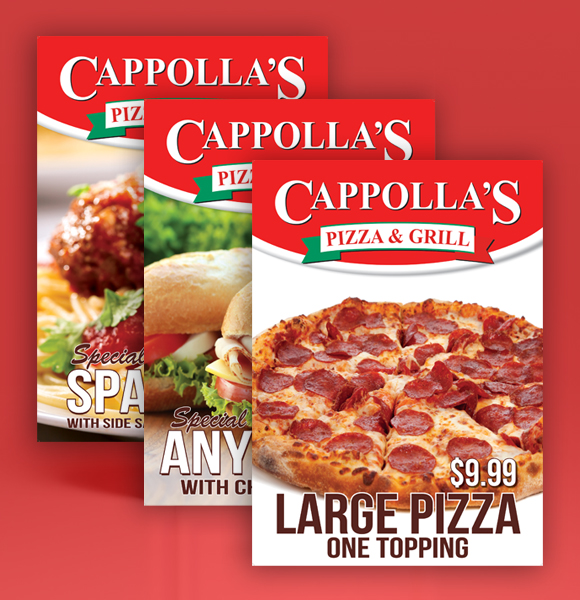 Decals
Design front window or panoramic view posters that will make a difference in how your business looking.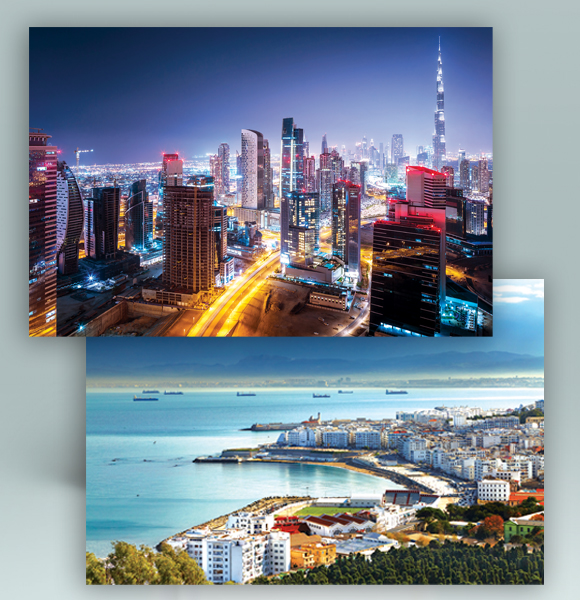 Photos
We can design any custom Large Format photos that enhance your workplace and promote your product.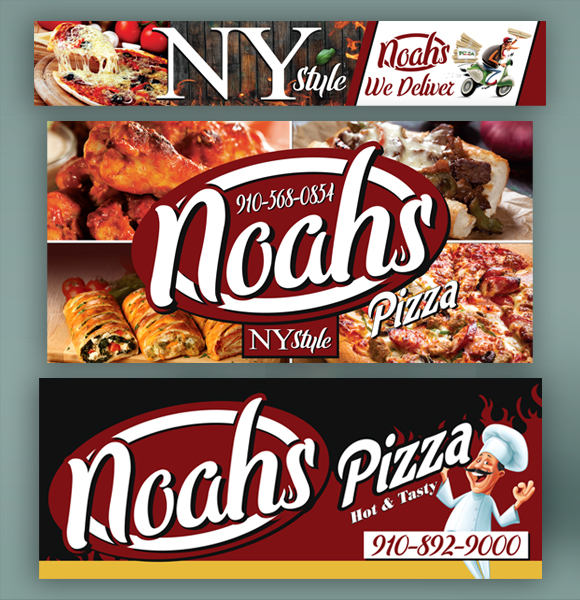 Signs
Professional, custom designed Outdoor Signage will attract customers to your business day or night.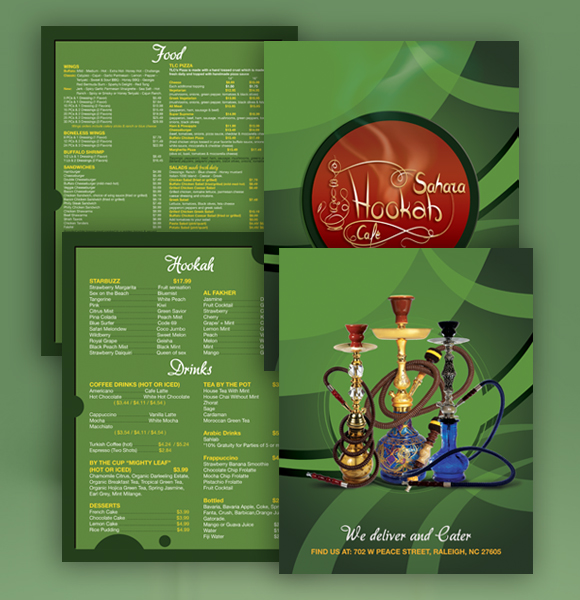 DineIn
Dine-In Menus are always available. We specially design them to accommodate your business. Many different designs and layouts.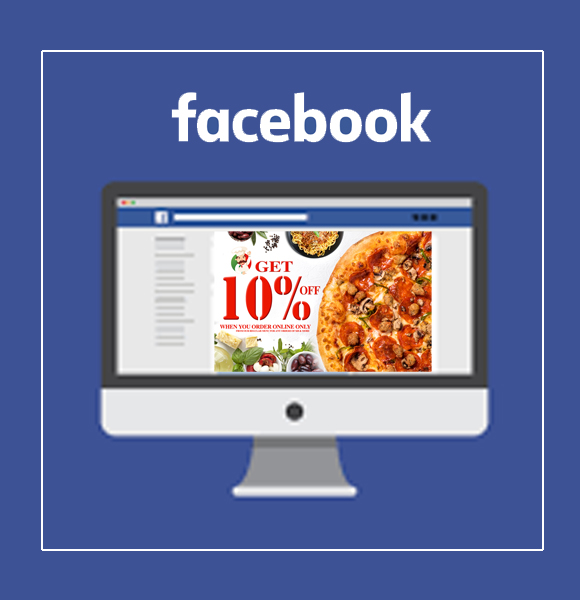 Media
Media Designs are our specialty. Social media posting and advertising will help you reach more clients nationwide.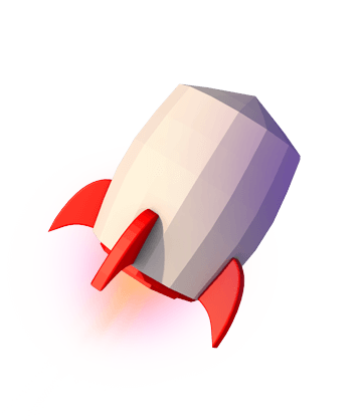 We design
Grand opening banners