Creative Digital Display Designs
Change your Digital Display now to more modern and graphics screens, don't stick with the old-fashioned screens, we can offer you more than that.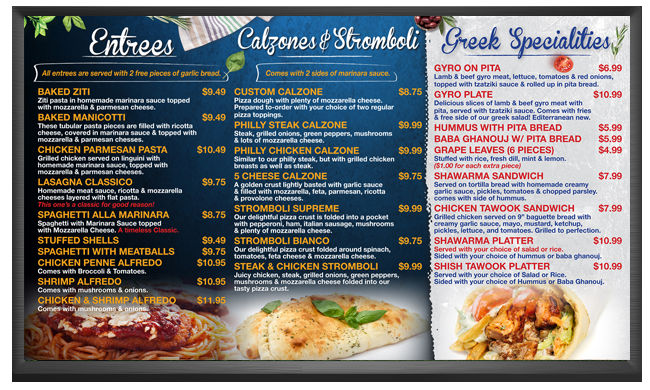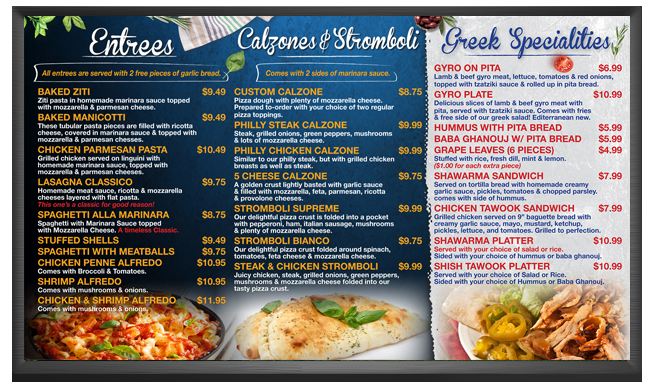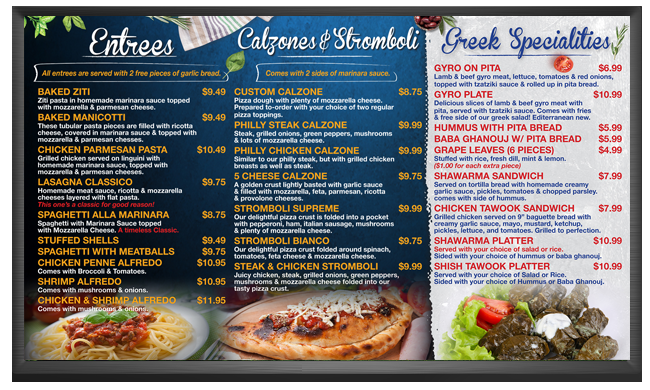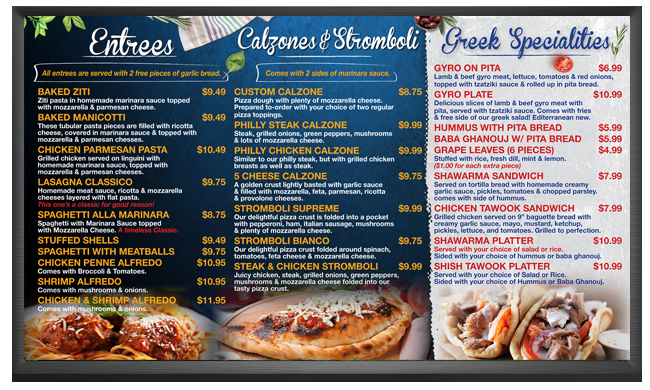 New Features
. Animation play video screen. 
. Available as Horizontal display 50″, 55″.
. Design and install within 2 weeks.
. One year warranty on all equipment.
. Updates within 24-48 hours.
. Match design with all your print components and website.
. Digital displays, media player device are all included.
. Wall mounts, brackets & cables are also included.

Photography service
We can professionally photograph your product for use on your digital display screen, with high-resolution images, so vivid & realistic your customer will be inspired to order what they see. (This service is included in the plan with no extra cost).
Custom digital display design.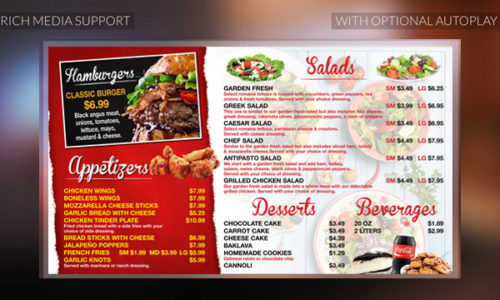 Professional digital displays design
Use your own photos
Affordable price